Fire-proof doors
When requiring added safety from the possibility of fire hazards, Researcher at Sarto put together a door that pushes the boundaries of fire safety engineering. Even the door handles are free of flammable prone minerals such as zinc and plastic.
Fire door SARTO is an analog model 3020 lineup NUANCE. The canvas is coated with veneer of valuable tree species, and is available in all colors of SARTO.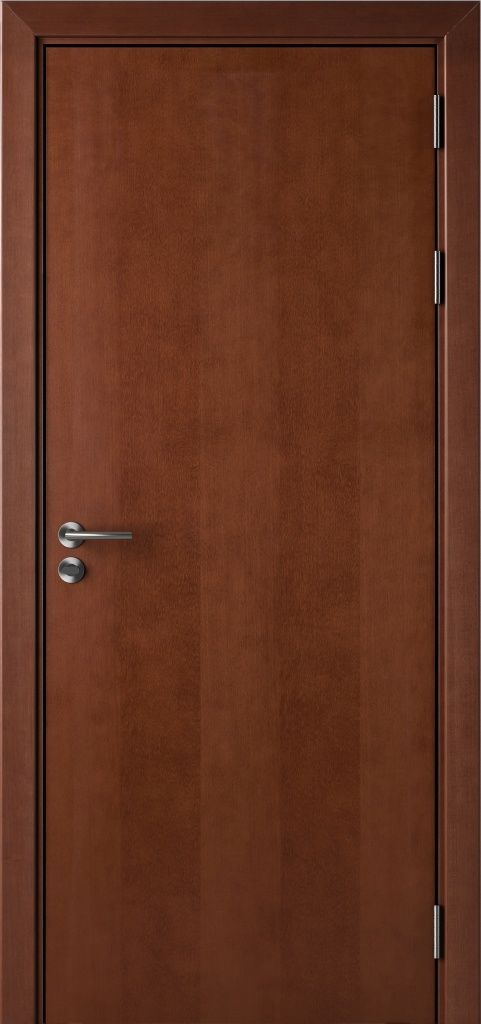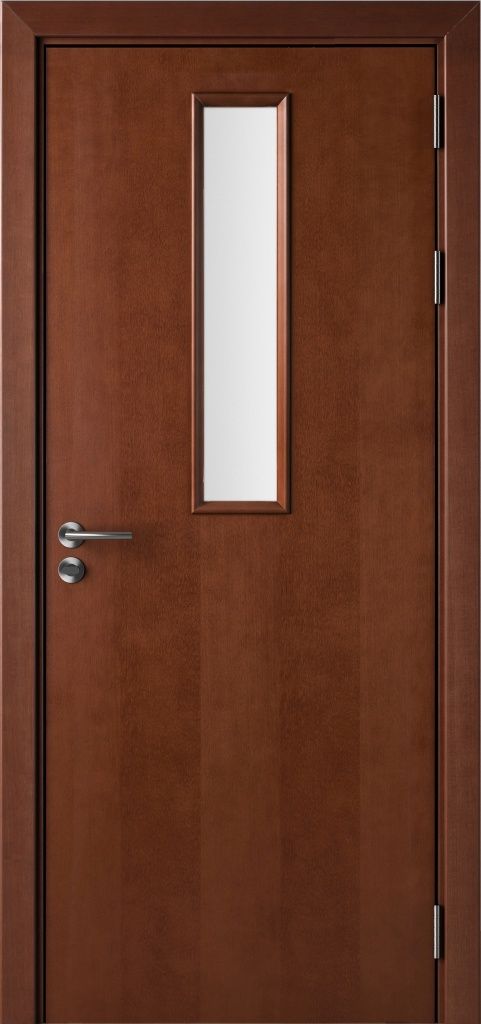 The basic package includes fire doors:
fabric with the requirement for fire resistance EI30 with a threshold (in the base automatically retractable threshold gasket / may be replaced by a massive threshold),
box with smoke seal,
standard casings (5 pcs.). (Note - frames are not fire).
set fire fittings Häfele, production: Germany (without the content of zinc and plastic)
Fittings Häfele, made in Germany:
- Castle Fire versatile - Häfele StarTec with a reciprocal lath (castle under eurocylinder). Material: Steel - Cylinder lock Häfele StarTec double (916.91.000 Cylinder / Cylinder with sanitary wrapping 916.91.100) supplied 3 keys. Material: Brass - Hinges Häfele (in 3 pieces.) Universal card. Material: Steel. - Handle fire complete with faceplate on the cylinder PDH4171. Material: Steel
Price for basic set of fire doors in standard sizes from SARTO ranges from 18 000 to 24 000 rubles.
Reinforced doors
Doors intended for use in residential, office, industrial buildings, public institutions with a higher degree of permeability.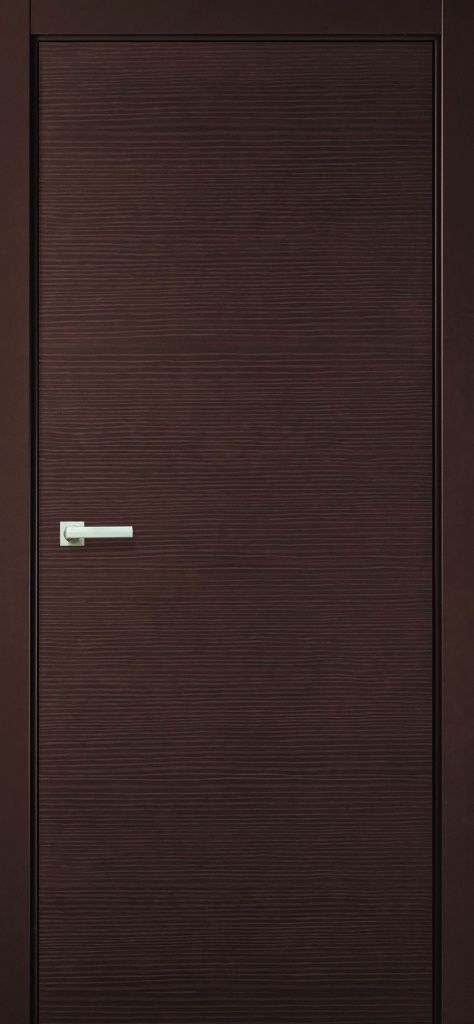 Reinforced doors are flat dull blade with increased internal content.
Dimensions of cloths:
Standard: 400/600/700/800/900 x 2000 mm, 600 x 1900 mm. Custom: 400/600/700/800/900 x 2100/2200/2300 mm. Leaf thickness 40 mm. Design: frame-panel. The frame is made of the re-array softwood. Filling in the web - chipboard. Coated on both sides of the stabilizing plate MDF and natural veneer of valuable tree species / enamel. The canvas is finished with all the colors of the products SARTO (exception: synthetic material CIPLEX).
Advantages of reinforced doors:
reliability in operation;
increased strength, high dimensional stability - is not prone to deformation under conditions of high humidity transient;
possibility of installing door closer, and other "complex" elements accessories;
noise / sound insulation is 34 dB.
To achieve the level of 34 dB noise insulation sheet is equipped with a threshold (optional): - Automatically retractable threshold gasket - Deventer (Made in Germany), which seals the gap between the door and the floor with the help of a sliding sleeve with a non-flammable silicone insert (standard)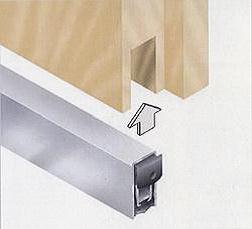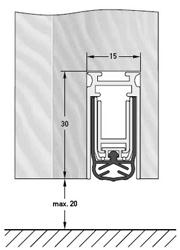 - Threshold beech (to replace the retractable threshold gasket) from the standard range SARTO (optional).