French Doors
If you need a unique and classic style in your home, raw wood French doors are a great option. You get to choose the most creative idea that best suits your house. That's why United Porte makes high-quality doors and interior barn doors that provide better wind resistance, energy efficiency, and security.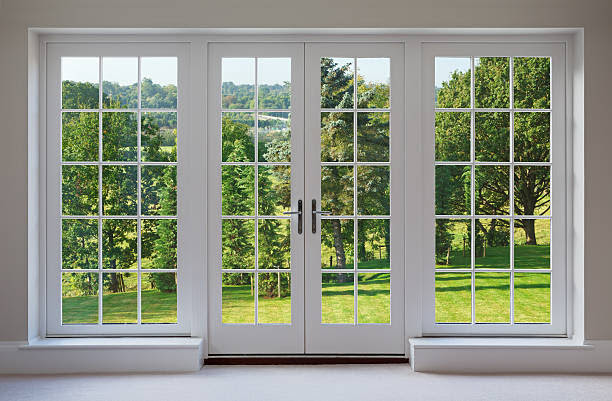 Installation Guidelines
The most crucial step is ensuring the radius of the swing is precise and accurate. You should also check the jamb depth and only buy French wooden doors that fit inside that depth. Solid wood doors give you more space for operation. Some designs come in pre-hung kits that make installation easy. Ensure you follow the manufacturer's guidelines for the best experience.
French Patio doors design
Natural wood door designs vary in cost, color, material, and glass type. They come in custom options that promote easy access to your home. Additionally, wood and glass French doors come in a pair that swings outwards or inwards from the center.
Benefits of French Door Installations for Home Owners
French door for interior allows more light for a fantastic view and illustration of additional space. They are extremely customizable to brighten your entire home. They can even promote ventilation. Besides, exterior French doors come in unique designs to reinforce your home's modern architectural detail. United Porte also designs the best wooden closet doors and others to give your home a classy touch.
Shop By
Shopping Options
Manufacturer