If the internal doors in your home don't complement your overall home design, the decor might look haphazard.
The perfect black interior doors with black trim can add flair to your home's curb appeal and design intrigue.
Black wood doors features
The wood grain is one of the most appealing elements of an inside black door. You can design the door to your preferences, whether you want a modern or rustic look.
Most of the modern black wood screen door selections have a solid engineered wood core, which means they'll last longer and provide better insulation. This function may also help to lessen the amount of noise coming in from outside the room.
Since they are made from excellent alder wood, black interior doors with black trim have a variety of safety qualities, such as being fire and blast-resistant.
Considering wood is a material that can be tailored to your specific requirements, wooden doors can be custom constructed to fit any opening or cut to meet a specified entryway size.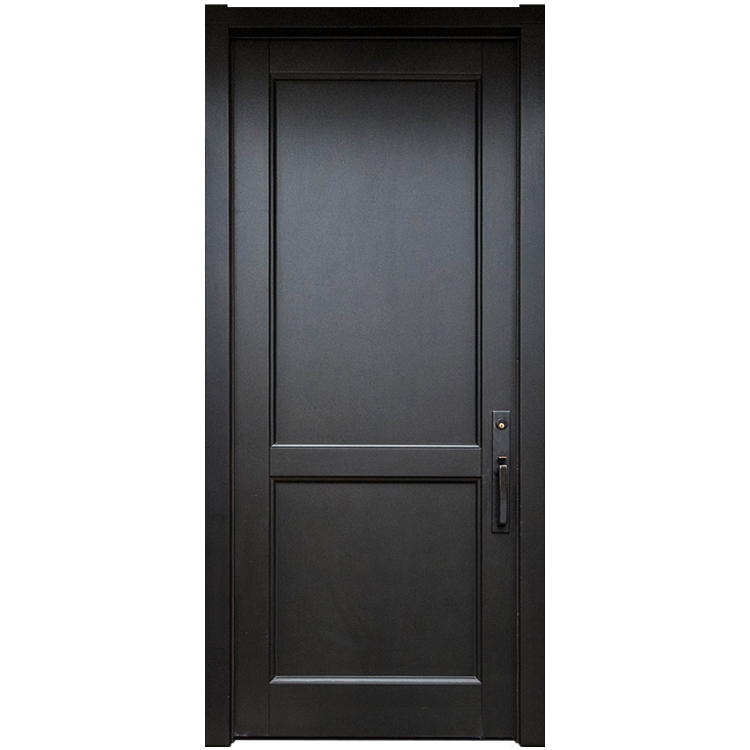 How to install internal black doors?
The installation of a black wood door is a rather simple process that you can do on your own. This project will require the following tools and materials:
Hammer
Screwdriver
Drill
Nails and Screws
Tape Measure
Safety glasses
Pencil
Spirit Level
French door kit
Handles & Hinges
Here is a step-to-step guide on how to install black doors:
Uninstall any old door frames in place.
Measure and make sure the opening is a square shape.
Using a spirit level, level each side.
Measure the width at the top, center, and bottom.
Take measurements of the height on the left, center, and right.
If they're more than an inch out, use shims to level the hole.
Erect the new door frame by screwing it in place.
Attach the door's handles and hardware.
To ensure a good fit, slot the new doors in without hanging them.
The position of the hinges should be measured and marked.
Attach the hinges to the frame of the door.
Get assistance in holding the doors in place and aligning them with the hinges.
Attach the hinges to the doors.
Check to see if the door opens and closes easily.
Why should you order black interior doors with wood trim in United Porte?
As the leading manufacturer of doors in the United States, what sets us apart is that we offer customized interior door with glass at affordable prices.
We have an exclusive variety of wood door with black paint designs available at our stores, each one designed to fit the style and feel of your modern home interior. You can also choose a black entry door to make your design in one color style.
We have a large selection of doors in stock and a seamless purchasing process, allowing us to deliver your new door in 3 to 5 business days.
We don't compromise on quality to save money. Buying a door from us is affordable, secure, and you are guaranteed to get a high-quality product.
At United Porte, we want to make sure you find the best 8ft interior doors when you shop online. Contact us today.