Looking for interior doors for your home or office? MDF doors are the go-to option, especially if you want to have beautiful designs at an affordable price.
MDF Interior Doors: Overview
Medium Density Fiberboards (MDF) are engineered wood products made from recycled and recovered wood fiber. If you are looking for doors made from this material, they are available at UnitedPorte in different beautiful designs.
The durable and homogenous construction of United Porte's MDF doors for interiors resists warping, cracking, and splitting and outperforms natural wood doors. Also, since they can be painted, they provide an elegant and delicate appearance making them the right choice for any home or corporate design.
It's not only beauty that counts with these doors; they also come at a reasonable price. And, after you buy and install the MDF internal doors, you do not incur any additional maintenance costs. They can serve as a long-term, reliable option where solid wood interior doors cannot be used.
Regarding structure, MDF doors are either hollow or may have a solid core. The solid core types are much heavier compared to solid wood doors. We believe they are an alternative, if not better, the choice for sound reduction for an inside door. United Porte interior solid core wood doors are cheaper than solid wood doors.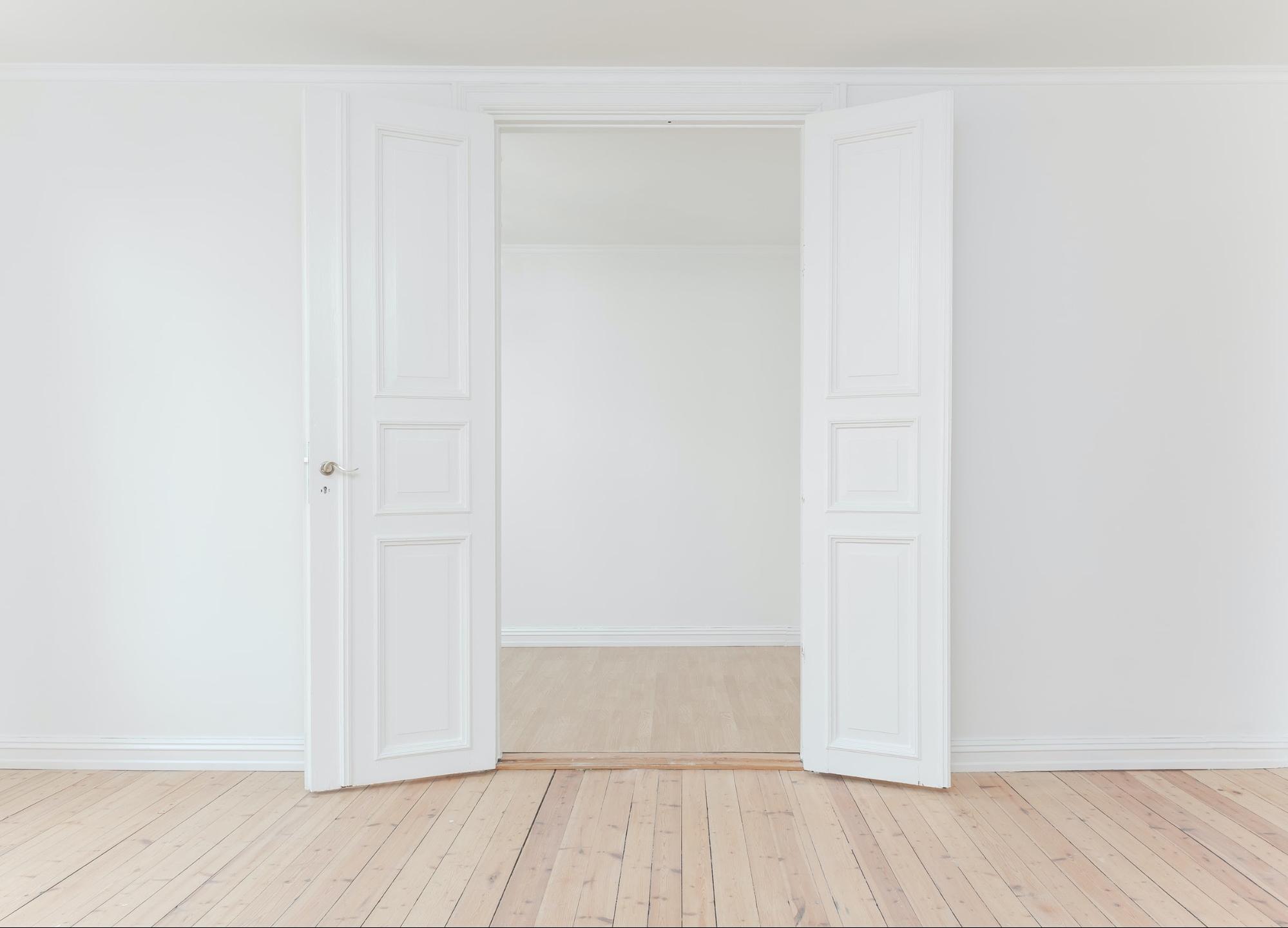 MDF Panel Doors: Design and customization
The structure of MDF boards allows them to be drilled, cut, and shaped to your required specifications. This makes them easy to customize, and it explains why we have so many styles of MDF doors available at United Porte.
You should also know that MDF panels consist of particles that are extremely fine, which means there is no noticeable grain. The result is a better, smoother finish, especially if painted.
Additionally, MDF panel doors make better use of natural wood resources from most trees. In fact, MDF uses close to 100% of every tree that is used to make the product. This is in contrast to the likes of solid lumber which only uses about two-thirds of every tree.
Where to order MDF interior doors in the US?
Do you want to have a unique and elegant interior for your building? United Porte is the one-stop shop where you can find outstanding MDF prehung interior doors for your house! You have the capacity to order different sizes, colors, and designs.
We manufacture 8ft doors for interiors, double doors, pocket doors, barn doors, bi-fold doors, bypass doors, and MDF primed interior french doors in many finishes and sizes. Our managers will be glad to help you choose the best interior doors! Shipping for doors in stock 3-5 business
Buy MDF interior doors for the best price today and get your delivery anywhere in the US today.