Solid wood interior doors
After finishing constructing your building, you want to design an interior that will remain classy and appealing through generations. The trick is in your choice of interior doors.
Also check the trends of modern interior doors in our blog.
United Porte offers you a wide range of classic doors for interiors made from durable material. After placing your order, which can be custom prehung solid wood interior doors, or modern flat panel solid wood interior doors, you only wait for between 3 and 7 working days to receive your delivery, anywhere in the US.
Let's explore some common types of solid wood interior doors found at United Porte.
Prehung Solid Wood Interior Doors: What should you know?
The prehung door is an all-in-one door package. It features a door slab that comes readily hung in the frame. Also, it's already pre-cut for the doorknob and the strike plate. This eliminates the need of having to fit the door into the door jamb, ensuring it opens and closes freely and correctly.
The space around these prehung solid core wood interior doors also needs to be finished with drywall, trim, and paint. Other than their beauty and convenience, you can love them for their resistance to weather. You do not have to worry about your 8ft interior doors contracting or expanding under the weather.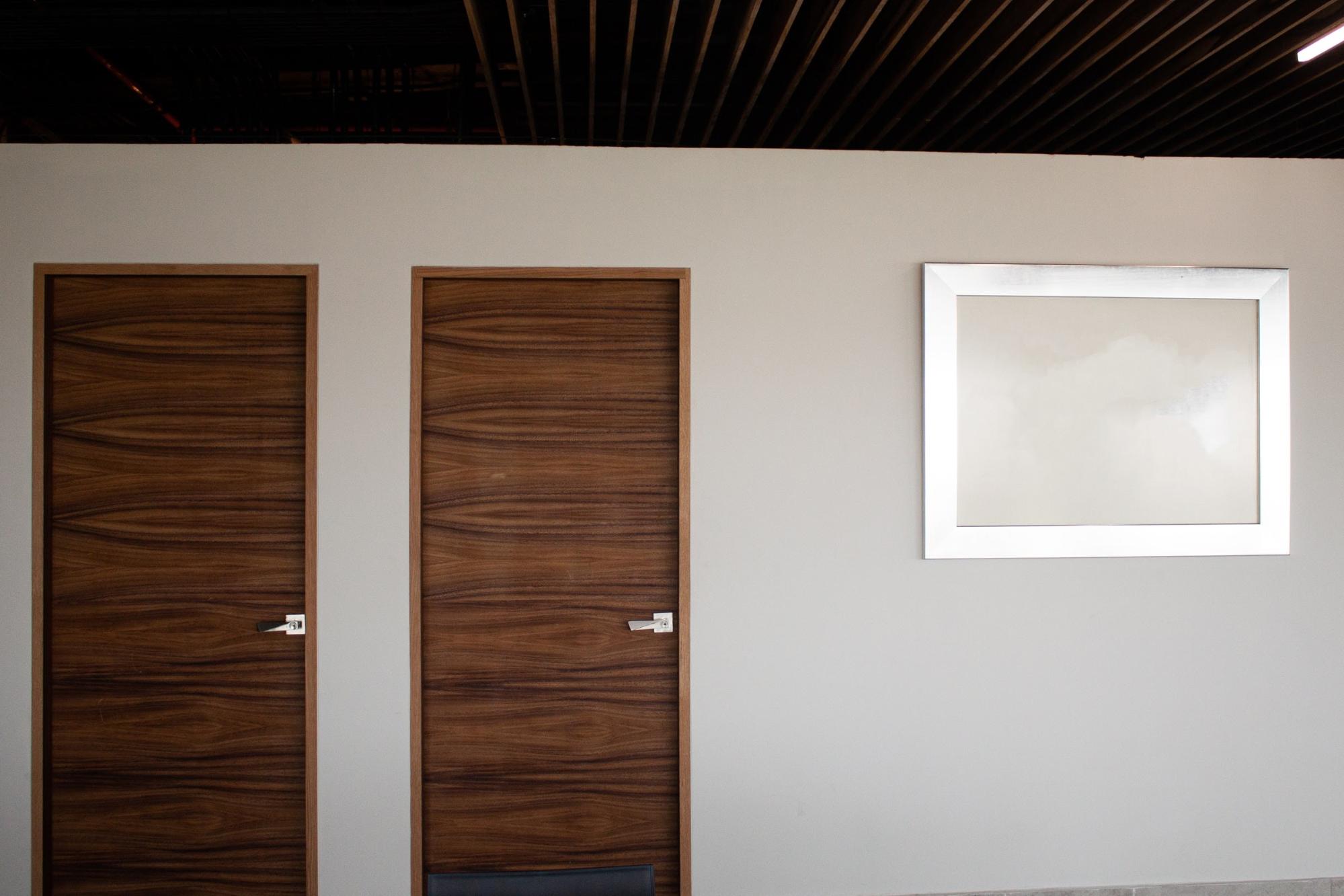 Pros of Solid Wood Doors For Interiors
Pros:
They offer sound attenuation: this makes them ideal where privacy is wanted, for example in offices.The door's thick solid composite wood construction yields 30% noise reduction over standard doors.
Environmentally friendly: they use only the latest eco-friendly materials. As a result, they are recommended to be used in hospitals, childcare centers and networks catering.
Strong material: slid wood doors cannot be easily broken by burglars because of the strength of their material.
Easy-to-repair: repairing the door is relatively easy because the wood used in its making is the same throughout.
Fire resistant: the doors do not catch fire easily.
Durability: the door is manufactured from quality and very strong timber. It takes quite a long time before they need replacement.
Cons:
Since they are made of quality timber, they can come at a higher price.
If you have a termite problem at your place, they might be vulnerable.
Where to order flat panel solid wood interior doors in the US
The Door Design Bureau "United Porte" is the right choice. With 25 years of experience in the furniture and interior door construction sector, our interior solid core wood doors are known for their unique natural pattern, durability and different features, making your interiors more appealing. We are experts in custom interiors modern, planum, kitchen pantry, or solid french styles for home or work; made from glass, wood, Quadro, or white silk.
Buy beautiful and durable flat panel wood interior doors for the best price from United Porte today.