Probably, you are tired of watching that old look of your wardrobe. Yeah! It looks like this from several years but as now you are thinking of home renovation so it would be a better idea to add this task into to do list. It is good to change the old closet and get installed a new one with appealing design and durable construction. Same is the story about interior doors; this is the right time to stay tuned with changing fashion trends and one of the most suitable gifts from technology top new house constructions is Bypass Door designs. There are lots of reasons behind replacing old doors with new bypass type options; the top most may be to stay tuned with the style and add more beauty to your home décor.
It is always advised to take innovative and creative decisions about interior design because one can easily create wonders in a small space to make guests feel like heaven when they enter inside. The best idea is to replace your old closet and other interior doors with bypass door units. They will definitely add more charm, service and functionality to your house.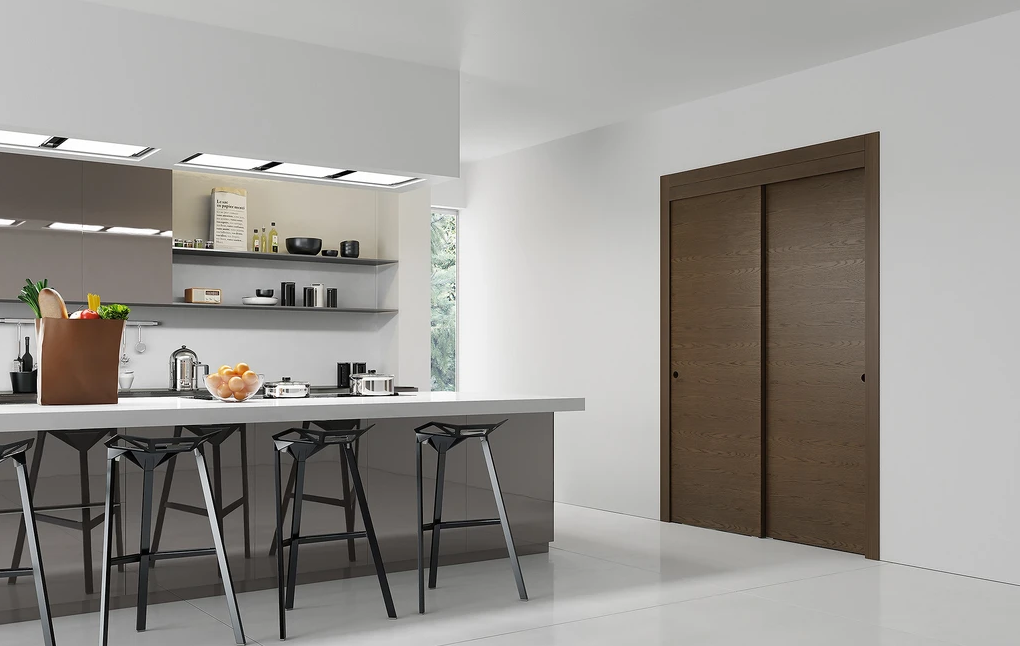 The bypass doors look somewhat like sliding style doors; the major benefit of adding such doors to closets is that they bring a catchy impression to home. These doors are highly functional units as you can easily open them by simply pulling them right or left with least force. If you are finding some difficulties in making final decision about best door type for your interior décor then the long list of bypass door advantages will definitely help you to make right choice.
Top 10 benefits of installing bypass doors for interiors:
They are energy efficient choice:
Bypass doors work like efficient insulators and they ensure occurrence of proper heat transfer phenomenon. You will be surprised to know that bypass doors can keep your room cool during peak summer weather and they ensure warmness in winter. They are installed with classic thermal insulation technology; hence, they offer better resistance to rain, drafts, dust and noise.
Better Flow between Room Entrances:
Homeowners love the way bypass closet doors add flow to indoor spaces. They move in sliding motion so their movements do not create mess in the small spaces. Moreover, you can install bypass door hardware with large beautiful glass panes that can offer seamless view of garden and landscapes around. They can definitely add a luxurious look to your house.
Added bonus in terms of safety:
Even if you don't want to install bypass doors with big glass panes that offer low safety; it is possible to buy the bypass doors with shatter proof type safety glass. These specially designed sliding door units can add a feeling of safety to all family members while keeping the space well organized and appealing.
Bridging security between outdoors and indoors:
When people make investments for house construction; their first preference uses to be about quality with added security. If you invest on bypass doors then you are definitely making investment for that added bonus of security. People who are designing residential properties are advised to have a look over bypass doors with aluminium seals and added gaskets; they use to have fixed leaves where all elements meet to make door more secure. Along with these seals, you can think about hook-over type locking mechanism as they are more secure choice. These well designed door units can work like best bridge between indoors and outdoors.
Natural Light:
If you need more light in your indoor passes then prefer to install bypass doors with large glass panes as they can distribute natural light perfectly inside your whole house. It will naturally add more beauty to your interior décor.
They allow easy access:
Bypass doors are highly functional as they can easily slide over rails. Just a gentle push is enough to get them aside. When you come tired from office in summer season, these doors will definitely provide you a trouble free, smooth passage inside.
Environment friendly choice:
Most of these bypass doors are made up of wood hence they are durable as well as renewable. The best thing to know is that these special type of doors work like an insulator, keeping your whole house safe. These eco friendly design traits make them more suitable for your house.
They save more space around:
As, bypass doors do not demand extra space for their opening in closet, you simply need to slide them gently to move inside-out. Hence, they are ideal choices for small apartment type houses where space is already a big issue.
Bypass doors maintain style:
Installing good quality bypass glass doors to home means adding an eye catching aesthetic in your living space. Bypass doors are designed with simple and sleek finish and you can customize them as per your interior décor. These doors are highly durable and functional and follow perfect combination with modern style. Bypass doors can help you to maximize light inside your house and you can have elegant finishing outside.
Impressive glazing:
Home owners can choose glazing for their new bypass door installations as it offers so many practical advantages. With glazed bypass doors, your family can stay safe from harmful effect of UV rays while maintaining proper natural light inside. These doors ensure better acoustic insulation.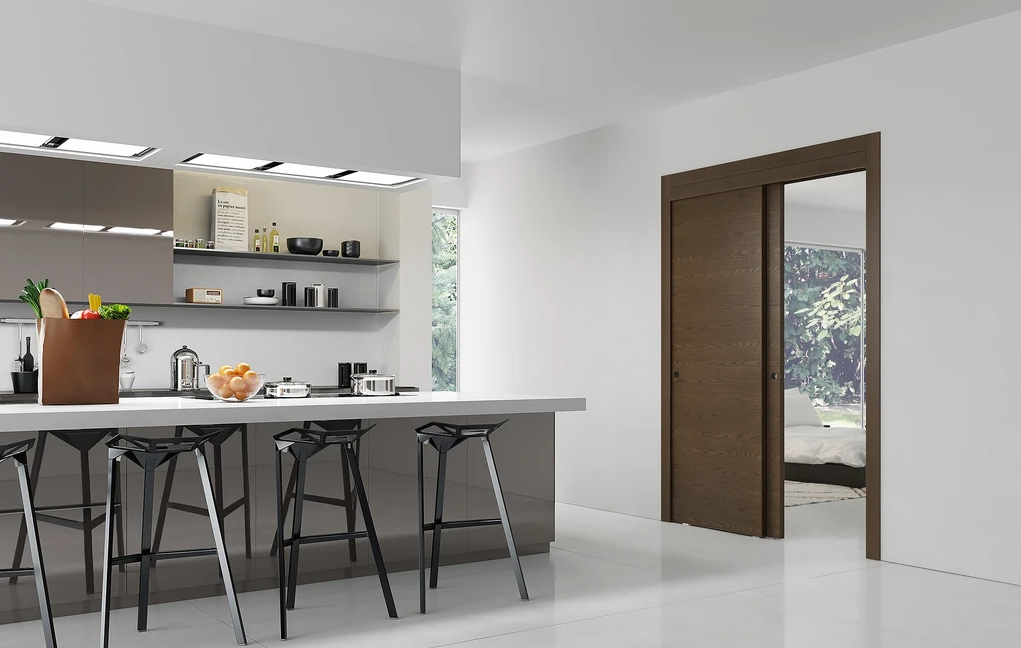 ---
Door design bureau "UnitedPorte" offers interior doors and hardware for each house! We can manufacture double doors, pocket doors, barn doors, bi-fold doors, bypass doors, high doors in many finishings and sizes.
Our managers will be glad to help you choose best interior doors! Shipping for doors in stock 3-5 business days, for exclusive orders - 30-90 days. Please feel free to contact us: unitedporte@gmail.com. Individual approach and discounts to each client!

We are searched for by the following queries: 18x80, 24x80, 30x80, 32x80, 36x80, 24x84, 28x84, 30x84, 32x84, 36x84, 30x96, 32x96, 36x96, door slab, french doors, closet doors, sliding doors, door lock, door hinge, door handle, glassdoors, modern doors, classic doors, frosted glass, wood door, panel door, solid door, solid core, flush door, ny, new york, brooklyn, door hardware, sliding system, barn system, double pocket, french interior, rough opening, design, designer, designed, home, house, ideas for home.